Investigators in Sacramento have arrested Joseph James DeAngelo for rape, but they only found him based on records from a genealogical website.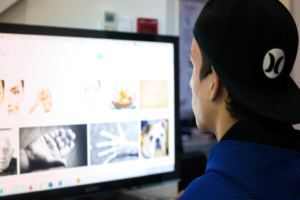 The effort wasn't easy, but this guy is now off the streets. The process started with taking a look at DNA that was collected from the crime scene, which happened many years ago. Investigators didn't have a match. However, recently, they started comparing DNA with genetic profiles that have been collected from ancestry sties. These are companies that collect DNA from people to tell them more about their family backgrounds.
Though DeAngelo's DNA was not found, investigators were able to match the DNA of his family members with the DNA found at the crime scene. Investigators looked closer and noticed that DeAngelo not only lived in the area where the rape occurred, but also was in the same age range as the suspect. The investigators began watching DeAngelo and picked up a piece of trash that he discarded. They tested it in the lab, and the DNA on it was a perfect match to the DNA at the crime scene.
Once investigators realized they had a match, they knew that they had to spring into action. They were able to quickly make an arrest. DeAngelo was booked into jail and charged with two murders. He is also expected to face an additional 12 homicide charges, which occurred from 1974 to 1986. Because the crimes occurred in several counties, it is likely that county prosecutors will come together as one prosecution team to put DeAngelo on trial. It is also likely that the trial would not be held in Sacramento because the majority of the crimes occurred in Southern California. There is also the question as to if the prosecution team will charge DeAngelo with rape, as the statute of limitations has expired. There is no statute of limitations for murder in the state of California.
Some prosecutors, however, are looking to the FBI to help put DeAngelo behind bars for the alleged rapes, too, including Jeff Reisig from Yolo Country, and the DA from Contra Costa County. They believe that DeAngelo is the so-called East Area Rapist, who has been connected to 12 murders, 51 rapes, and hundreds of burglaries.
There are certainly some issues with these DNA tests, but that can be for another time. For now, it's pretty important to know that there is some good that can come out of it, especially if it means getting criminals off the street.
Robert Siciliano personal security and identity theft expert and speaker is the author of Identity Theft Privacy: Security Protection and Fraud Prevention: Your Guide to Protecting Yourself from Identity Theft and Computer Fraud. See him knock'em dead in this Security Awareness Training video.
https://safr.me/wp-content/uploads/2017/10/10-Internet-Security-Myths-that-Small-Businesses-Should-Be-Aware-Of.jpg
400
600
Robert Siciliano
https://safr.me/wp-content/uploads/2023/03/small-logo-safr-me-300x98.png
Robert Siciliano
2018-11-23 05:00:05
2018-11-21 19:30:39
Genealogy Websites Scare Me, But This is Good